The International Food and Beverage Technology Association (IFBTA), a nonprofit trade association, promotes the use of technology within the global food and beverage industries with a specific focus on education, certification, standards, research and networking, while aligning with other industry associations and groups in support of their technology related initiatives; and to further the common business interests of the information technology industry by promoting the utilization of technology within all segments of the global food and beverage industry, including restaurant/foodservice, hospitality/lodging, gaming, onsite, beer/wine/spirits retailing, c-stores, catering, travel and other related segments of the food and beverage industry.
Governed by a board of top-level food and beverage IT executives, the IFBTA incorporates operator and supplier participation and input to promote technology education, networking, and solutions. The IFBTA addresses all areas of technology used in and enabling the food and beverage industries, including:
Infrastructure
Front of House
Back of House
Equipment
Food
Services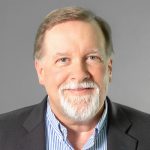 DON M. ZIMMERMAN - Chairman
CHIEF INFORMATION OFFICER, LANDRY'S
Don Zimmerman is currently the CIO for Landry's organization based in Houston Texas.  In this role he and his team are responsible for all of the technology deployed by the company.
Zimmerman most recently served as VP, Global Product Management with the NCR Corporation, where he was responsible for all of the software products developed for and sold into the restaurant industry, overseeing significant modernization of the flagship Aloha products.
Prior to that, he worked for ten years with The Wendy's Company which at one point also included the Arby's brand. Don and his team were responsible for of the modernization of Arby's technology, the technology merger of Wendy's and Arby's, and the eventual spin out of Arby's.  He spearheaded the first ever move to a consistent restaurant platform for the Wendy's brand enabling the start of their Digital Transformation journey.
Prior to his Arby's and Wendy's tenure, Zimmerman provided IT leadership to Sears, Roebuck and Company, PepsiCo, and General Dynamics in various capacities both domestic and international.  His experience spans the development of business solutions, digital transformation, data warehousing, business intelligence, project management, and technical infrastructure.
Zimmerman graduated from the University of North Texas with an MBA and holds a Bachelor's Degree in Accounting from Evangel University.  
Don and his wife reside in the Houston area.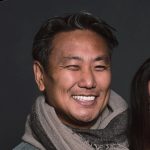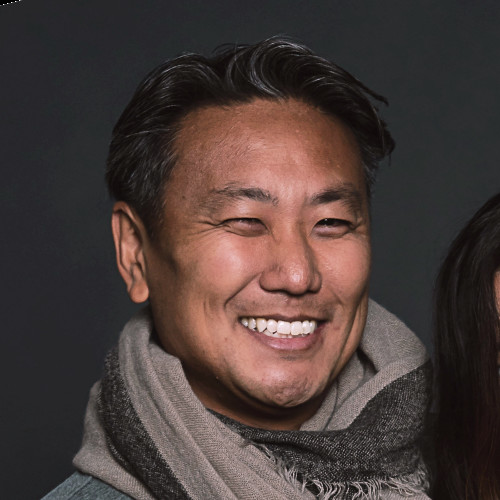 IT MANAGER, GIBSONS RESTAURANT GROUP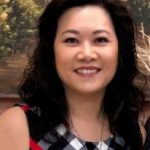 DIRECTOR OF BUSINESS TECHNOLOGY, JOLLIBEE FOODS CORPORATION
Kathy is the Director of Information Technology for Eureka! Restaurant Group, with 26 locations throughout the U.S. Her ultimate purpose is to help create efficiency through technology, and implementing new technology to assist with sales increase and company growth.
Her experience in the restaurant industry has reached over 30 years in both quick-service, as well as in full-service restaurants: 14 years in restaurant operations, and the latter years in Restaurant IT. The combination of her operational and technical knowledge definitely helps her accomplish IT projects for restaurants; thinking with both the operators and technologist in mind.
With the growing needs of the economy and the needs of our restaurant's guests, Kathy often enjoys learning and sharing information about Restaurant Technology, and looks forward to implementing new technologies that will benefit us in the restaurant industry.
Kathy has spoken in panels for conferences in MURTEC, YPO, and RestCon, and had written articles in publications of Hospitality Technology magazine. She also volunteers for the California Restaurant Association Foundation's Restaurants Care, Grateful Table and ProStart programs. The Restaurant Industry has been given her many great opportunities, so it's only right to pay it forward to others!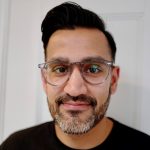 GROUP HEAD OF OPERATIONS TECHNOLOGY, NANDO'S
Vikram Badhwar is an IT executive with over 15 years of experience leading transformation programs for some of the world's largest hospitality brands.  
In his current role as Group Head of Operations Technology at Nando's, Vikram is responsible for driving innovation and leveraging cutting edge technologies to improve efficiency and consumer relevance across a global estate of 1300 restaurants.  
Prior to Nando's, Vikram worked at McDonald's for five years where he was responsible for restaurant back office systems and the development and rollout of the McDonald's restaurant experience of the future across Europe.
Vikram holds a BSc Hons degree in Computer Science and an Executive MBA from Imperial College, London.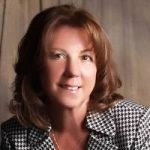 Karen Bird, Chief Information Officer for Hooters of America is accountable for the strategy and execution of technology systems and services for multiple functional areas within the company. She has responsibilities for both corporate and franchised departments within the overall organization. Karen joined the Hooters of America executive team in July, 2017.
From late 2011 through July, 2017, Karen served as the Vice President, Information Technology for Buffalo Wild Wings. In this role, Karen was responsible for establishing the technology architecture and framework that delivered all core business information to the Buffalo Wild Wings Enterprise. She was instrumental in the development of the strategic plan that delivered a unified technology platform for over 1200 company-owned and franchised restaurants and the delivery of an enterprise service platform for the automation of data integrations.
Prior to joining Buffalo Wild Wings, she served as the technology executive for a number of casual dine and quick service restaurant chains. Her prior history includes; CIO for Whataburger Restaurants, VP of Restaurant Information Solutions for Brinker International, Vice President of Business Systems for Advantica Restaurant Group, and Director of Retail Technology Solutions for Dunkin Brands. Karen started her career as a restaurant-level employee at Burger King. After two years in restaurant operations there, she moved into store accounting services and ultimately into
various roles within the Information Systems department that helped build her technology expertise.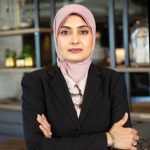 EXECUTIVE VICE PRESIDENT & CIO, HMSHOST
Sarah Naqvi am a visionary leader with 30+ years of proven record as a successful IT executive driving business transformation enabled by technology. With a direct reporting relationship into the office of the President, she is responsible for a yearly budget of over $50 million and management responsibility of a staff of 95+ global IT professionals. Sarah's current scope of responsibility includes supporting application development footprint, manage the security and compliance function, design and advance the network infrastructure and drive digital transformation for a $3 billion dollar food and beverage organization.With digital transformation a business necessity, Sarah has had the privilege to lead the strategic road map for digital and developed diverse digital end points to include kiosks, mobile apps, ecommerce platform, table-top ordering devices, and mobile wallet etc. to name a few.
The greatest achievement of all is Sarah's ability to develop high performing teams. With a collaborative style of management, she has led and helped complex teams achieve high standards of performance and exceed expectations and led boardroom discussion on strategy. Additionally, she has presented at a number of conferences, written for many notable publications and conducted webinars on digital.
Industry recognition includes:
Capital CIO of the year – 2018
Computer World 100 Premier Technology Leader – 2017
Top 100 CIO's – Computer World – 2016
Tech Accelerator of Year – FSTECH – 2015
Finalist CIO of the Year – Tech Council of Maryland – 2014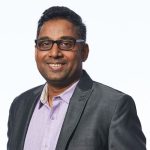 SVP & CIO, BRINKER INTERNATIONAL
Pankaj Patra serves as senior Vice President and Chief Information Officer at Brinker International, Inc., where he oversees information technology and data security for Brinker and its restaurants brands.
Pankaj is a longtime BrinkerHead and has served in multiple information technology leadership roles to help transform Brinker into a leader in restaurant technology. While his proudest moment is taking on his current role leading technology, he will always remember starting his IT days in a small closet developing software. Pankaj officially joined the Brinker family in 2012, but has a much longer history of about two decades working with the company through his previous roles at On the Border and Cognizant Technology Solutions.
Pankaj and his wife have one son and the rest of his family resides in India, so he leverages technology to call them on the way to work every day. In his spare time, you can find him watching any sport – he loves them all! Pankaj earned his undergraduate degree from the National Institute of Technology, Rourkela and went on to attain his MBA from Southern Methodist University. He is a member of the Dallas chapter of the International Food and Beverage Technology Association.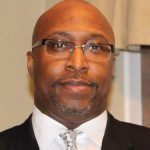 VP OF IT, FIVE GUYS BURGERS AND FRIES
Zerrick Pearson is the Chief Information Officer for Five Guys Enterprises, L.L.C., a company that operates more than 1350 franchised or company-operated restaurants domestically and internationally. Zerrick is responsible for developing and implementing information technology initiatives across the Enterprise. Having been born into the restaurant industry through family owned restaurants, Zerrick has been involved in restaurant operations for almost 25 years.
Zerrick is currently implementing a cloud-based POS solution that allows Five Guys to leverage new and emerging technologies to drive efficiencies while focused improving the customer experience.
Prior to his time with Five Guys, Zerrick held the position of Vice President of Information Technology with a publicly traded Washington, DC based Company. While there Zerrick managed all IT initiatives, bridging the gap between IT, Finance and Operations.
Zerrick is a member of the IFBTA and various other industry specific IT organizations.
Zerrick enjoys researching emerging technology, soccer, politics and movie nights with his family.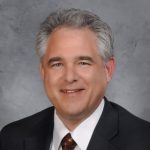 LOU GRANDE, JR., Immediate Past Chair
SVP OF IT, RED LOBSTER SEAFOOD COMPANY
Lou is an Information Technology Executive with over 35 years of experience in creating shareholder value and operational effectiveness through business process reengineering, IT and business alignment, and technology implementation. He has worked for organizations of all shapes and sizes, from small business, "mid-market" to Fortune Global 500 companies. He has broad experience in all aspects of system operations, IT governance, support services, compliance and development, and direct experience with IT strategy, project implementation, team organization and technology consulting.

His industry experience includes foodservice/hospitality, retail and management consulting where Lou gained a solid reputation among colleagues, business partners and customers alike as an executive with a rare balance of strategic insight, operational expertise, technical skills, financial skills, customer service and sales and marketing savvy.

Grande holds a Bachelor of Business Administration degree in Computer Information Systems from Georgia State University in Atlanta. Lou is a past Board Member and active participant of the NRA IT Executive Study Group, a Board Member of the International Food & Beverage Trade Association, an Advisory Council Member of FSTec, a Governing Board Member for the Orlando CXO Executive Summit, and an Advisory Board Member for SIM's Central Florida Innovation Connection.