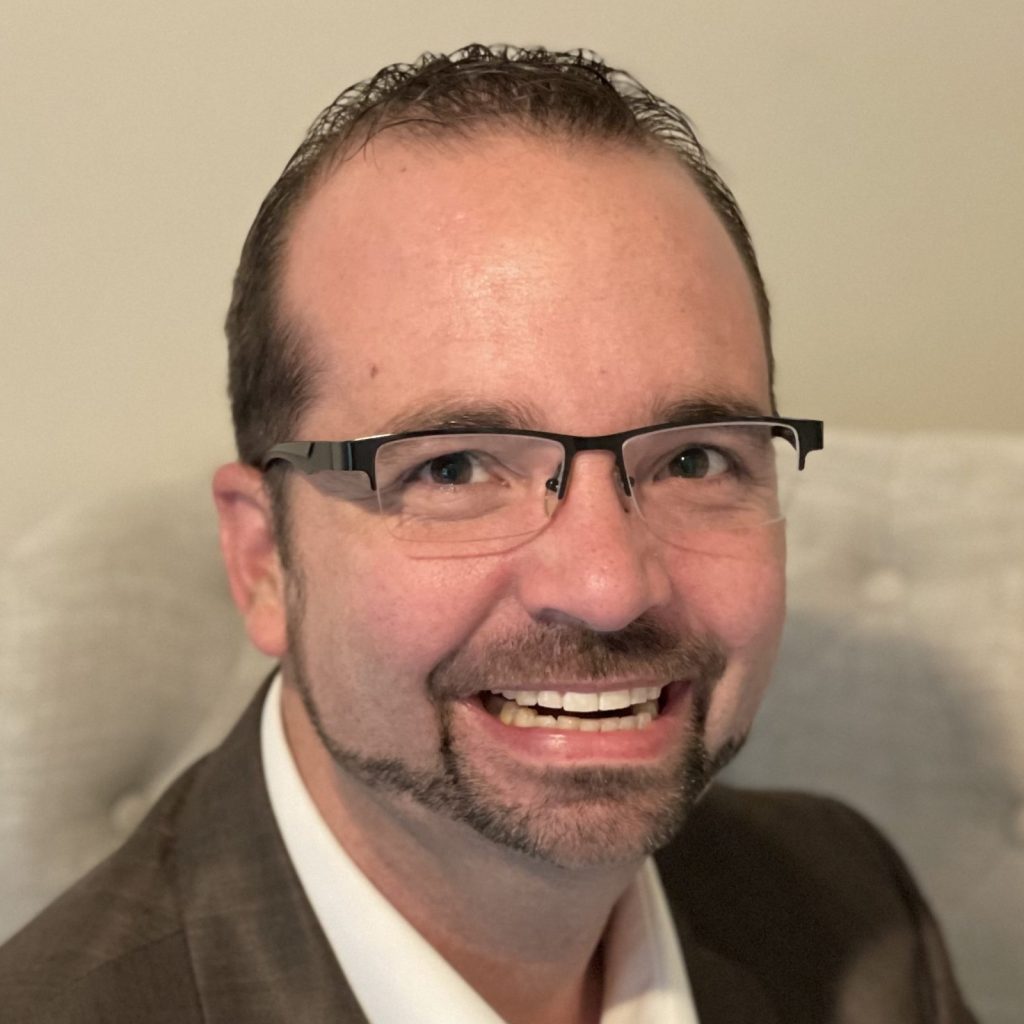 Chapter Co-Chair: ANDREW KOHN
SENIOR DIRECTOR OF TECHNOLOGY STRATEGY & SUPPORT SERVICES, ARBY'S
Andrew Kohn joined Inspire Brands ("Inspire") in 2019 and is now the Senior Director of Arby's Technology Strategy & Support Services.  Prior to joining Inspire, Andrew has led Information Systems for multiple brands, most recently Andre-Boudin Bakeries and Round Table Pizza.  Andrew is currently responsible for all aspects of Arby's Technology from day-to-day support through long-term technology strategy.
Andrew currently holds as a Master of Business Administration from Penn State and a Bachelor of Science in Business Administration from California State University, Chico.  Andrew has literally grown up in the restaurant industry and has over 20 years of operations & IT experience and brings a unique perspective as both an operator and a technologist to every business challenge he is tasked with solving.  Andrew's primary goal in leading the business and technology efforts at Inspire, is to provide world class support center services to the operators in the field, allowing them to better serve their guests, manage labor and food costs, improve speed of service, and to make it easier and more efficient for every Inspire operator to "ignite and nourish flavorful experiences".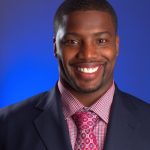 Chapter Co-Chair: KEVIN BENTLEY
VP OF TECHNOLOGY & AUTOMATION, PAPA GINO'S PIZZERIA AND D'ANGELO SUB SANDWICHES
Kevin brings over 20 years of leadership experience, building teams and directing projects. He is a highly strategic individual who has a knack for seeing the big picture, and his highly diverse background, along with his creative and collaborative approach to business and relationships, fits well in just about any culture.
Kevin brings a unique perspective to his technology leadership role due to his background in Brand Mar-Tech, where he worked for Johnson & Johnson, as well as his experience as a Collegiate Athlete and an NFL professional athlete, where he served as a Multi-year Team Captain.
Prior to joining NEAE, Kevin's most recent position was at Inspire Brands as Director of Automation and Innovation, where he oversaw technology for over 32,000+  restaurants and created the first corporate owned 5 brand ghost kitchen.
Other experience includes Tropical Smoothie as a restaurant tech consultant, Infosys as an IT consultant, Owens Corning, where he rolled out CRM globally, and Arby's, where he rolled out PAR-POS to over 1100 corporate restaurants and also oversaw the franchise business for two years.
Kevin is a devoted husband to his wife, Christina, and proud father of four daughters (Kennedy, Kayden, Kendal, and Kaylani) and a son (Kevin Jr). He attained his MSIS from Northwestern, MBA from Rice University, and undergrad degree in Communications and Business Institutions, with a focus on Organizational Leadership from Northwestern University.
Kevin's distinctive life and career experiences have helped him become a skilled problem solver, fostering productivity, positivity, creativity, and efficiency among his direct reports, cross functional teams, vendor partners, and peers.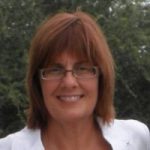 Director of Store Systems, Hard Rock International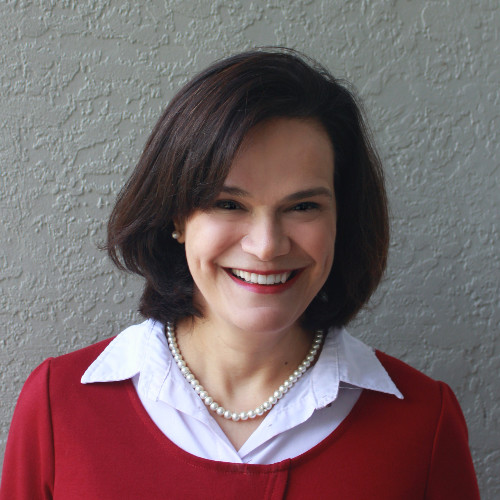 CHAPTER CO-CHAIR: Elizabeth Ochoa
Senior Manager, Payment Systems for Universal Parks and Resorts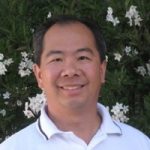 Chapter Co-Chair: Edgar Rhee
Corporate Food & Beverage Systems and Project Manager, Cedar Fair Entertainment Company
Edgar Rhee is the Corporate Food & Beverage Systems and Project Manager for the Cedar Fair Entertainment Company. When he is not trying to get his job title shortened, he is working to help Cedar Fair determine their strategic direction with F&B systems at their 11 theme parks, 2 water parks, and 4 hotels across the U.S. and Canada, with close to 1000 profit centers spread across the environment. Although Cedar Fair is based out of Sandusky, OH, Edgar is working out of the Charlotte corporate office near the Carowinds theme park. Prior to joining Cedar Fair, Edgar worked for 17 years at Pebble Beach Resorts in Monterey, CA, most recently as the I.T. Director of Business Systems, where his team was responsible for all major systems used by this luxury golf resort, including all F&B technology. As a native New Yorker, Edgar is a passionate NY Giants fan, and is also an avid bowler. He is looking forward to sharing his knowledge and insights with the Charlotte F&B IT community, maybe while riding a roller coaster!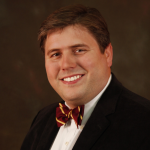 Chapter Co-Chair: Tim Carter
Chief Financial Officer, Salsarita's Franchising, LLC
Tim Carter is Chief Financial Officer for Salsarita's Franchising, LLC, a holding of Mississippi Restaurant Group. In this role, he is responsible for company and franchise financial & administration functions, which encompasses oversight of the firm's legal, insurance, human capital and technology functions. In addition, Mr. Carter also oversees corporate real estate development.
Mr. Carter oversees all IT systems for franchised and corporate restaurants, including point-of-sale, in-restaurant network management, merchant processing, loyalty and gift programs and PCI compliance. He also contributes to both franchisee- and public-facing technologies in web and social.
Prior to his current role, Mr. Carter served as Franchise Director with Salsarita's, managing the development strategy of the company's growing footprint throughout the Southeast, following several years spent in a variety of sales, marketing, and compliance roles with the company.
Prior to working for Salsarita's, Mr. Carter spent more than a decade holding operational positions with a number of fine and casual restaurants including: McAlister's Deli, Carvel Ice Cream and Bertucci's among others. He began his career in operations with Milliken & Company, a leading manufacturer of textiles and chemicals, where he specialized in process improvement and supply chain management.
Mr. Carter serves on the board of the North Carolina Lodging & Restaurant Association, Charlotte Chapter and holds professional membership in the International Conference of Shopping Centers as well as the International Franchise Association. He is a graduate of Wofford College and holds an MBA in entrepreneurship from the F.W. Olin Graduation School at Babson College. He and his wife, Heather Randolph Carter, reside in Charlotte, N.C. They are avid culinary travelers.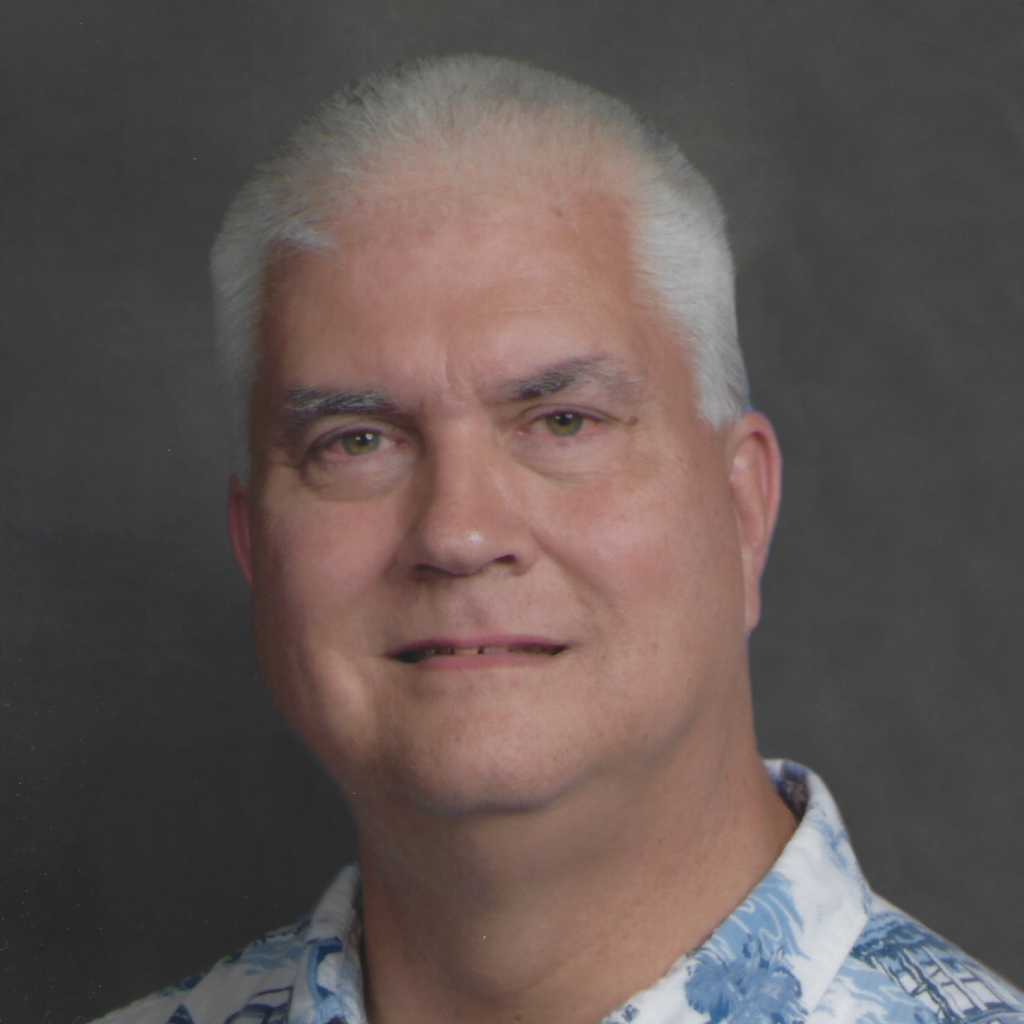 Chapter Co-Chair: Douglas Davis
Information Systems Coordinator, Monical Pizza
I have worked in the computer and information systems arena since the early eighties spending most of my time as a programmer/consultant. For over 25 years, I've headed up the Information Technology Department of Monical Pizza Corporation located in Bradley, Illinois. Monical's Pizza is a medium-size restaurant chain boasting 60+ locations throughout Illinois, Indiana, Missouri and Wisconsin – half of which are corporate and half franchise operated. While my title is Information Systems Coordinator, my responsibilities are many and varied. As well as overseeing the support of all things computer throughout our corporate chain, I also keep track of communication systems both wired and cellular.
My favorite part of working here is when we roll out something new and it works so well that everyone is excited about it. This is true of our new Point-of-Sale System by FoodTec Solutions, Inc. of Boston, MA. This new system has allowed us to add online ordering, integrated security, inventory management, labor scheduling and many other features that help ease the process of managing a restaurant. Additionally, we have rolled out a unified gift card system that includes eGift cards as well as plastic gift cards. We have implemented this throughout both our corporate and franchise locations with great success. Finally, we are working on the new and updated Monical's Pizza App that operates on the iOS and Android platforms. It provides the fastest means to order the best pizza in the Midwest.
When not at the office, you will find me involved with my family and my church. I have five children, three of which are married. The hardest part is they live far away in Texas, Ohio and Peoria/Galesburg, IL. On any given weekend, you will find me traveling to take an active part in their lives. I am also the proud grandfather of three. (Pictures shared upon request, of course).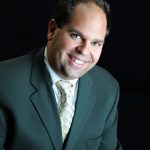 Chapter Co-Chair: SAMUEL STANOVICH
SVP DEVELOPMENT & ALLIANCES for BIG CHICKEN
Samuel, also known at the International People Connector, has been involved with the hospitality industry over two decades. He has developed expertise in strategic sales and marketing. Samuel primarily works on the leadership and development as Area Representative for Firehouse Subs, responsible for Northern Illinois and Northwest Indiana. Before assuming his current position, Samuel was Director of Partner Product Development & Industry Relations, National Restaurant Association including the support of the National Restaurant Association Military Foundation. Samuel's past experiences include: President & CEO of the Heritage Corridor Convention and Visitors Bureau, in addition, he is a 12-year veteran of Marriott International.
Samuel holds a bachelor's degree in hospitality management and associates degree in Hotel & Restaurant Management from Johnson and Wales University. Samuel volunteers his efforts to serve on the board of directors and finance chair for the Bellwood-Proviso Chamber of Commerce and recently past board member of Housing Forward, an Illinois based homess prevention organization.
Samuel frequently presents at international industry events and really enjoys presenting as guest lecturer to local hospitality programs. Samuel resides in Riverside, Illinois with his wife (Carmia), and children (Constantine and Adriana).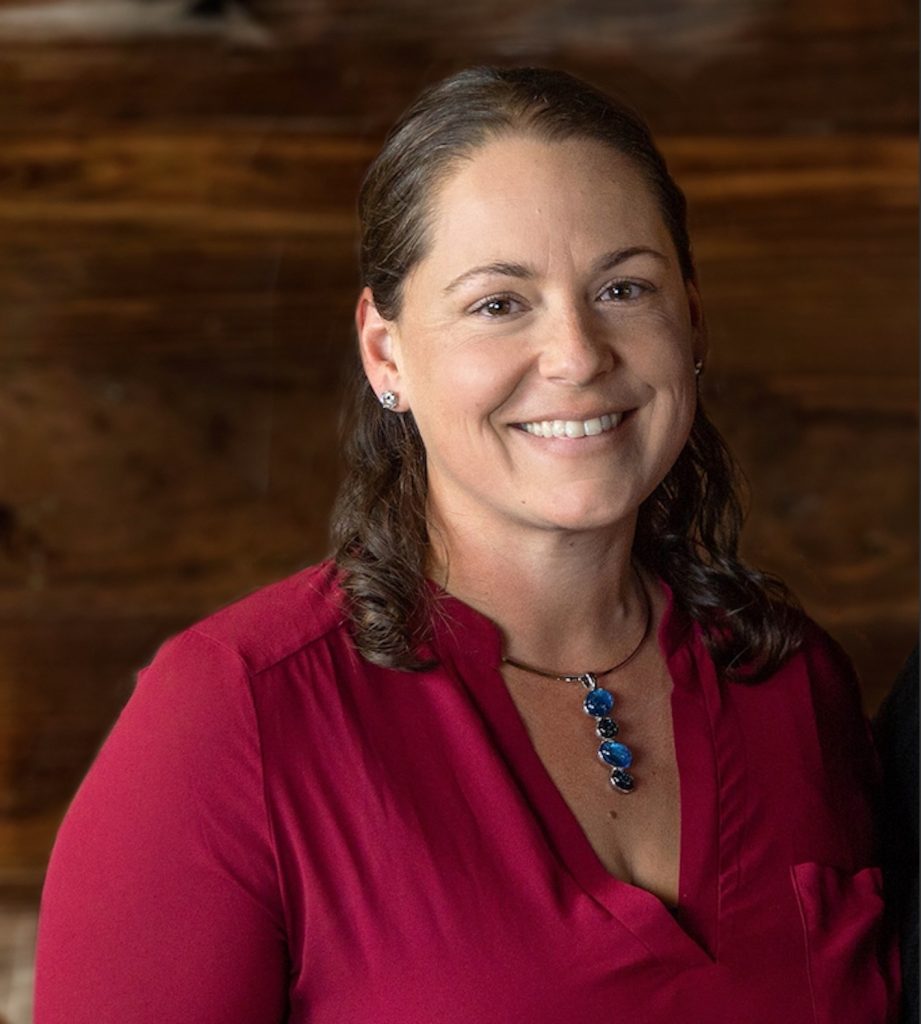 Chapter Co-Chair: CARISSA DE SANTIS
Carissa is the Chief Technology Officer of BRIX Holdings, LLC.  She also serves as Chief Technology Officer for Friendly's Restaurants through a shared services arrangement between BRIX and Friendly's Restaurants.  Prior to joining Friendly's Restaurants and BRIX Holdings, she spent more than 15 years as a technology and operational leader for global restaurant organizations and was most recently Chief Information Officer at Dickey's Barbecue Restaurants, Inc., where she led the technology group driving significant growth across all their channels and brands. Prior to Dickey's Barbecue Restaurants, she led all restaurant technology for the global TGI Fridays chain, where she focused on improving and integrating all systems-enabled initiatives for their in-store experiences.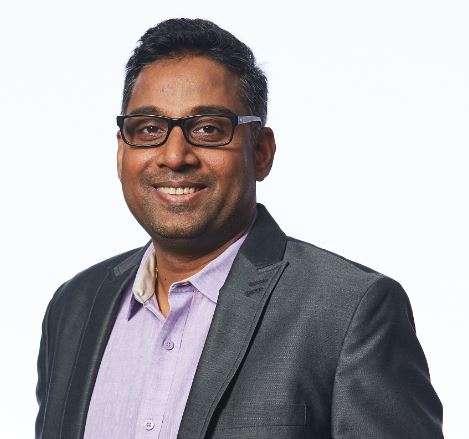 Chapter CO-Chair: Pankaj Patra
SVP & CIO for Brinker International
Pankaj Patra serves as senior Vice President and Chief Information Officer at Brinker International, Inc., where he oversees information technology and data security for Brinker and its restaurants brands.
Pankaj is a longtime BrinkerHead and has served in multiple information technology leadership roles to help transform Brinker into a leader in restaurant technology. While his proudest moment is taking on his current role leading technology, he will always remember starting his IT days in a small closet developing software. Pankaj officially joined the Brinker family in 2012, but has a much longer history of about two decades working with the company through his previous roles at On the Border and Cognizant Technology Solutions. 
Pankaj and his wife have one son and the rest of his family resides in India, so he leverages technology to call them on the way to work every day. In his spare time, you can find him watching any sport – he loves them all! Pankaj earned his undergraduate degree from the National Institute of Technology, Rourkela and went on to attain his MBA from Southern Methodist University. He is a member of the Dallas chapter of the International Food and Beverage Technology Association.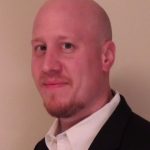 Chapter Chair: Chris Incorvati
Director of Café Technology, PANERA BREAD
Chris Incorvati is the Director of Café Systems for Panera Bread.  Chris oversees the Delivery, Café Real Time Operations Engine (CORE) and Market Place Integration software development teams at Panera.  He Joined Panera in 2018 as part of Panera's acquisition of Au Bon Pain in 2018.
Chris also leads the Café Systems Point of Sale and Internal Help Desk teams for Au Bon Pain.  He Joined Au Bon Pain in March of 2013. Prior to joining Au Bon Pain, Chris was the Information Technology leader for Legal Sea Foods.  As Director of IT at Legal Sea Foods, Chris led an award winning team recognized for innovations in technology and customer engagement for use of wireless tableside ordering and payment solutions.  In 2006 the Legal Sea Foods team rolled out the first Ingenico Pay at Table devices in the United States. 
Chris brings a unique perspective to information technology with a strong background in restaurant operations.  Chris was formerly a general manager for Papa Gino's Pizza and Bennigan's Grill & Tavern.  . He is passionate about Point of Sale and the advantages of using wireless technology in restaurants.
Chris has over 20 years of restaurant experience as an operator and Information technology leader.  He is currently the Chair for the New England Chapter of the International Food & Beverage Technology Association.  (IFTBA.org).
Chris has a Bachelor of Arts degree in Communications from Westfield State College.  He currently lives in Framingham Massachusetts.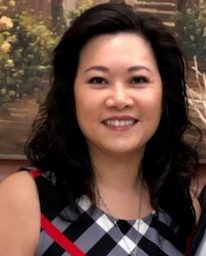 Chapter Chair: Kathy Alcaras (Sy)
DIRECTOR OF Business Technology, Jollibee Foods Corporation
Kathy is the Director of Business Technology for Jollibee Foods Corporation. Her ultimate purpose is to help create efficiency through technology, and implementing new technology to assist with sales increase and company growth.
Her experience in the restaurant industry has reached over 30 years in both quick-service, as well as in full-service restaurants: 14 years in restaurant operations, and the latter years in Restaurant IT. The combination of her operational and technical knowledge definitely helps her accomplish IT projects for restaurants; thinking with both the operators and technologist in mind.
With the growing needs of the economy and the needs of our restaurant's guests, Kathy often enjoys learning and sharing information about Restaurant Technology, and looks forward to implementing new technologies that will benefit us in the restaurant industry.
Kathy has spoken in panels for conferences in MURTEC, YPO, and RestCon, and had written articles in publications of Hospitality Technology magazine. She also volunteers for the California Restaurant Association Foundation's Restaurants Care, Grateful Table and ProStart programs. The Restaurant Industry has been given her many great opportunities, so it's only right to pay it forward to others!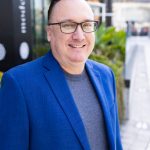 Chapter Chair: JUSTIN KEENEN
HEAD OF TECHNOLOGY, HART HOUSE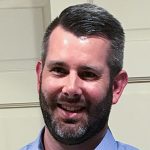 Chapter Co-Chair: Nick Meister
Director of Restaurant Systems, BBQ Holdings, Inc.
Nick Meister is a strong information technology professional with 15 years' experience, currently serving as the Director of IT for Granite City Brewery.
Having been born into the restaurant industry through family owned restaurants, Nick has been involved in restaurant operations for almost 25 years. He continues to share his passion for the Hospitality industry by using his interests in exploring new technologies and always looking for ways to provide great solutions for the business and to enhance guest experiences.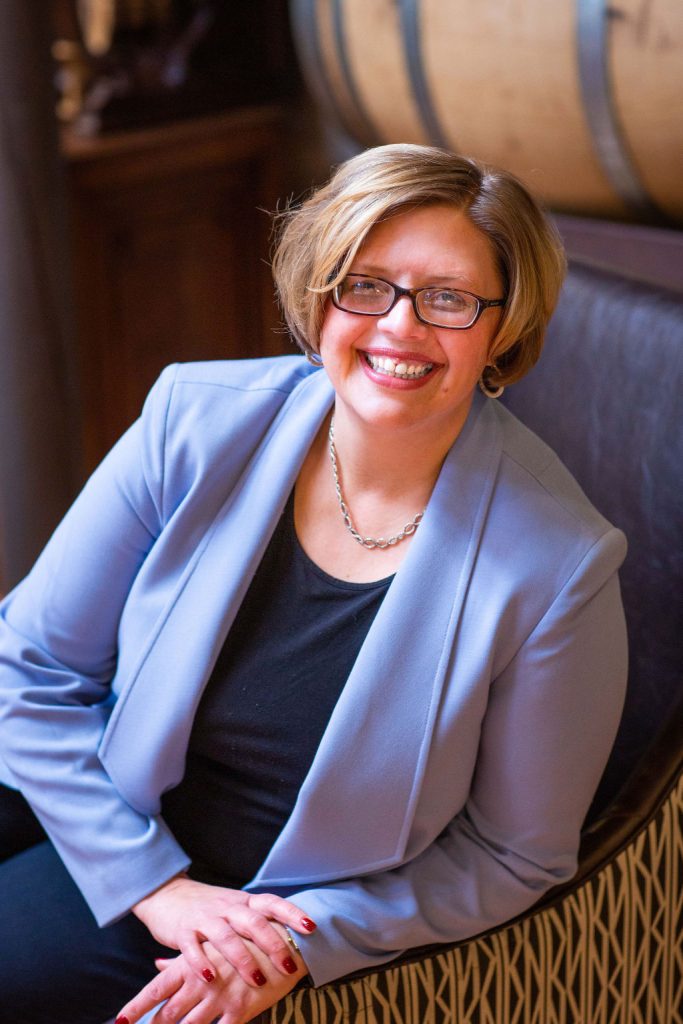 Chapter Co-Chair: DONNA HERBEL
VP of Training and Culture Development for Ascent Hospitality Management
Donna Herbel serves as Vice President, Training and Culture Development for Ascent Hospitality Management, which owns and franchises Perkins Restaurant and Bakery and Huddle House restaurant brands. Her expertise includes business management, strategic planning, talent management, leadership development, process improvement, instructional design and project management.
A past-president for the national Council of Hotel and Restaurant Trainers and current board member of the Jobs Foundation, Donna is passionate about implementing technology to solve core operational and business needs.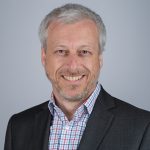 Chapter Chair: Jeremy Dunderdale
Head of IT, COTE BRASSERIE
Jeremy is the Head of Information Technology at Cote Brasserie with a long background in the hospitality sector covering both public and private sector including experience in operations and finance. Jeremy is interested in exploring new technologies and always looking for ways to provide great solutions for the business and to enhance guest experiences.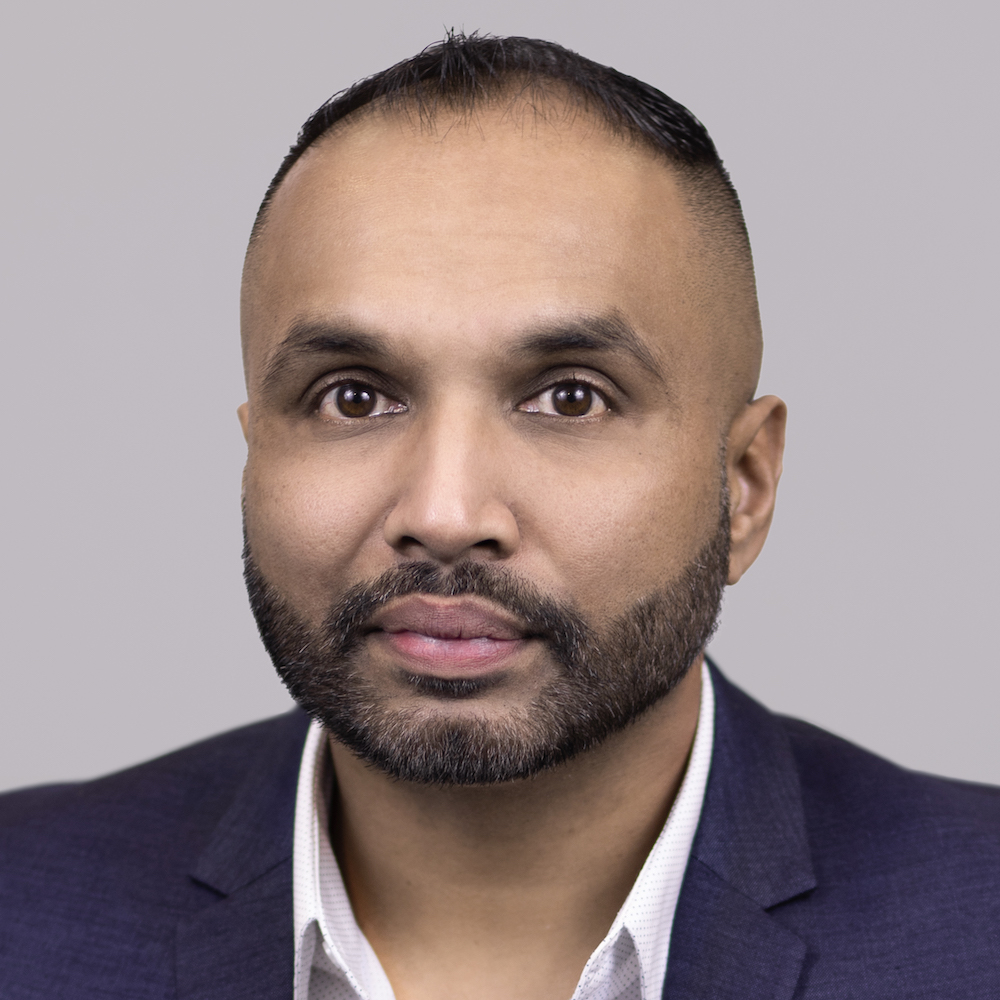 Chapter Chair: SALEN GOUNDAR
Senior Manager, IT Service Delivery, Panago Pizza Inc.
With over 15 years of experience within food service as well as Franchise sector, Salen Goundar is currently the Senior Manager of IT Service Delivery for Panago Pizza Inc.  He is responsible for strategy and technology services for Corporate, Customer Contact Center and Franchised store locations across Canada.  Salen currently holds PMP and Lean designations.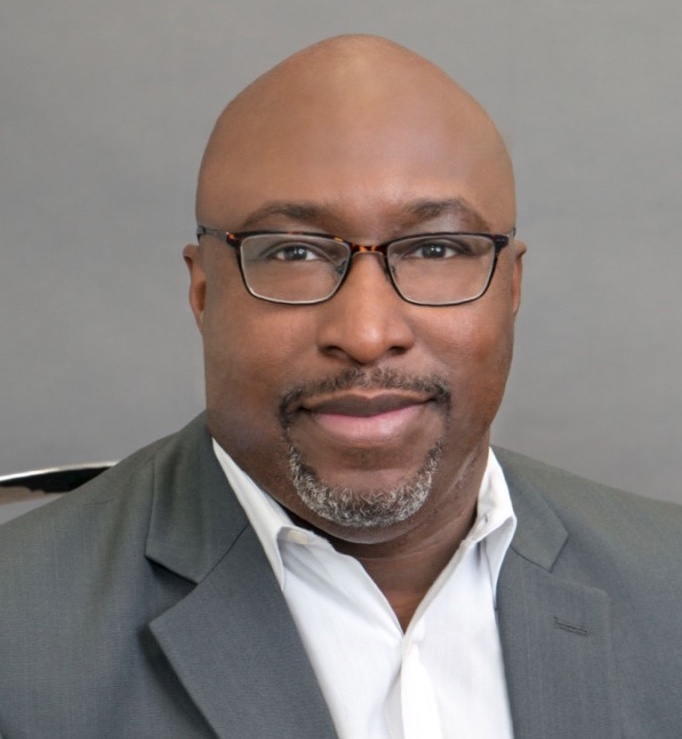 Chapter co-Chair: Zerrick Pearson
CHIEF INFORMATION OFFICER, Five Guys Burgers and Fries
Zerrick Pearson is the Chief Information Officer for Five Guys Enterprises, L.L.C., a company that operates more than 1350 franchised or company-operated restaurants domestically and internationally. Zerrick is responsible for developing and implementing information technology initiatives across the Enterprise. Having been born into the restaurant industry through family owned restaurants, Zerrick has been involved in restaurant operations for almost 25 years.
Zerrick is currently implementing a cloud-based POS solution that allows Five Guys to leverage new and emerging technologies to drive efficiencies while focused improving the customer experience.
Prior to his time with Five Guys, Zerrick held the position of Vice President of Information Technology with a publicly traded Washington, DC based Company. While there Zerrick managed all IT initiatives, bridging the gap between IT, Finance and Operations.
Zerrick is a member of the IFBTA and various other industry specific IT organizations.
Zerrick enjoys researching emerging technology, soccer, politics and movie nights with his family.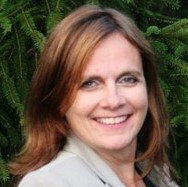 Chapter Co-Chair: KATHLEEN CHUGH
chief information technology officer, nando's peri peri north america
Kathleen is an accomplished CIO SVP of IT with over 30 years' experience in IT, with the last twenty years focused in the Restaurant industry. She currently is the North America CIO for Nando's Pei Peri, where she is responsible for IT for US and Canada locations. She is focusing on strategy and innovation to move the Nando's brand forward in the North America market.
Prior to Nando's, she was the SVP of IT for Bravo Brio Restaurant Group, where she was passionate about implementing guest facing technologies and systems for the restaurants. During her tenure, she prepared IT for growth, including focusing on PCI, security and digital initiatives. Kathleen got her start in the restaurant industry working at Wendy's Intl. She led the Project Management Office, worked closely with Franchisee and implemented Wendy's first web-based systems as part of Store Automation initiative. 
Kathleen was a board member for two years at the Ohio Restaurant Association (ORA) as well as a board member for ORA Education Foundation. She also served as the Committee Chair for the Technology Committee for ORA. Her first year on the board she received Board Member of the Year award. She has also been involved with the National Restaurant Association (NRA) IT Executive for 20 years, where she was part of the executive board for two years.