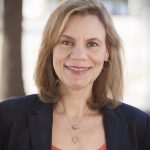 Vice President of Chapters and Events
Robin is a long-time hospitality industry executive with expertise in strategic operations and management. She was recently appointed as the Vice-President of Chapters and Events for the International Food & Beverage Technology Association. In this new role, she will be focusing on strategic programming development and company growth. Prior to joining IFBTA, she served as Senior Director of Member Engagement Programs for the National Restaurant Association. Her primary focus was developing the association's member programs and councils by creating strong conference agendas with meaningful content. Robin also spent thirteen years working on Capitol Hill in Washington, DC in both the House and Senate as a senior staff member. Her roles often allowed her to interact directly with the White House and other Executive Departments. Robin Griffith is the founder of Epicuity, LLC.; which is a consultant company focused on the hospitality industry.  
She is an active member of the Charleston, SC Chapter of Les Dames d'Escoffier International; and in the past had appointments on numerous boards and councils, including Charleston Wine & Food Festival, Greater Charleston Restaurant Association, Goodwill Business Leadership Council and the Public Policy Committee of the National Fragile X Foundation.
She enjoys speaking to elementary and high school students to promote making healthier meal choices and providing instructions on safe food handling. During her spare time, you will find Robin either spending quality time with her family,  which includes two cats and a dog – all rescues, or practicing her culinary skills. Robin's southern culinary roots run deep; her ancestor was considered one of Charleston South Carolina's first top chefs, and the city's first renowned caterer in the late 1700s.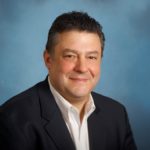 Founder & CEO of the IFBTA (the Food and Beverage Technology Association)
The IFBTA was launched at FSTEC (Foodservice Technology Conference and Showcase) 2014 which was founded by Rob in 1996, and is a non-profit professional association promoting and advancing technology and innovation for the global food and beverage industries. 
Prior to establishing the IFBTA, Rob also founded ConStrata Technology Consulting and its predecessor companies, which have been providing information technology consulting services for the global hospitality, foodservice and retail industries and is headquartered in Potomac, Maryland since 1994.
Rob has been a regular technology columnist for several industry and technology publications and has contributed articles to many other publications in the U.S. and abroad as well as co-authored and contributed to a number of books.  He has spoken at over 1,000 industry shows, conferences and events around the world. He is a Conti Professor in the Program of Hotel, Restaurant and Institutional Management ("HR&IM") at Penn State University and also serves on the Industry Advisory Boards of the HR&IM Programs at the University of Delaware and the University of Nevada Las Vegas.
Rob has served on the Board of the National Restaurant Association and is an active member of the of The Young Presidents Organization (YPO) having served as the Chair of YPO's Food & Beverage and Hospitality Networks.  He is a triathlete having completed the Ironman in Lake Placid in 2002, 2003, 2004 and 2007 and Ironman World Championship in Kona in 2005.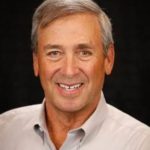 IFBTA Director of Research & Education
Michael L. Kasavana, Ph.D., is the Emeritus NAMA Endowed Professor in Hospitality Business, The School of Hospitality Business at Michigan State University having retired from MSU after nearly four decades of teaching and research. Kasavana holds CHTP (Certified Hospitality Technology Professional) and NCE5 (NAMA Certified Executive) certifications. He remains an active researcher and consultant, focusing on current and near future developments in hospitality-related technologies including: electronic commerce, self-service applications, property management systems, and transaction processing technology. He has also created a series of instructional materials, industry manuals, application software, and certification programs.
Dr. Kasavana is engaged in innovative and creative solutions for both attended and unattended points of sale for various aspects of the hospitality industry including online and offline, cash and cashless, contact and contactless, physical and virtual data exchange, location-based services, and interchange and merchant fee based digital media. He has conducted extensive research on the impact of technology on hospitality industry productivity, profitability, and competitive advantage and is credited with coining the phrases "V-Commerce", "V-Engineering", "Menu Engineering", and "Auto-Coursing."
Dr. Kasavana was named the 2011 NAMA Industry Person of the Year and is a recipient of the MSU Distinguished Faculty Award. In addition, he was inducted into the HFTP International Technology Hall of Fame and was presented the Distinguished Lifetime Achievements Award from FS/TEC for foodservice technology innovation. He has authored, or co-authored, several books, including the industry best-selling texts Managing Front Office Operations (10th edition) and Managing Technology in the Hospitality Industry (8th edition).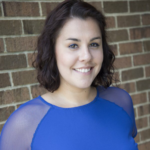 IFBTA Director of Members Services & Events
Lauren Selman is the Director of Members Services & Events for the International Food and Beverage Technology Association (IFBTA) with experience in communications and social media marketing. She has executed event management and public relations campaigns for a wide variety of clients, counting among her recent work successful efforts with the AFI Docs Film Festival, Double Exposure: Investigative Film Festival, and the Food Sales Technology Conference & Showcase (FSTEC).
Previously, Lauren coordinated materials for the cast and crews of national touring theatre productions at Troika Entertainment. She has conducted press outreach for AFI Docs (formerly AFI-Discovery Channel Silverdocs Documentary Festival), The President's Committee on the Arts and Humanities, College of Health & Human Development (HHD) at Penn State University, as well as several book and documentary releases. She has executed PR and marketing outreach for various clients, which garnered earned media hits in The New York Times, The Washington Post, ABC, NBC, CBS and National Public Radio.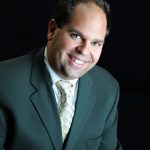 Vice President of Alliances and Partnerships
Samuel, also known as the International People Connector, has been involved with the hospitality industry for over two decades. He has developed expertise in strategic relationships. Prior to joining the IFBTA, Samuel served as Area Representative for Firehouse Subs responsible for Northern Illinois and Northwest Indiana.  Samuel's restaurant serves as the training restaurant for the market. Based on his team's restaurant catering success Samuel co-authored the top restaurant catering book "Catering Domination" to support restauranteurs in their development of a strategic catering business. Prior experience includes Director Partner Product Development & Industry Relations, National Restaurant Association including the support of the National Restaurant Association Military Foundation. President & CEO of the Heritage Corridor Convention and Visitors Bureau, in addition, he is a 12-year veteran of Marriott International.
Samuel holds a bachelor's degree in hospitality management and associate degree in Hotel & Restaurant Management from Johnson and Wales University. 
Samuel volunteers his efforts to serve on the board of directors for the Bellwood Chamber of Commerce and recently past board member of Housing Forward an Illinois based homeless prevention organization.  Other activities include:  Advisory Board Member of the Illinois Restaurant Association, member of Les Amis d'Escoffier Society; and strategic adviser to Baci Hospitality Group.  Past board of directors for the American Culinary Federation Chicago Chefs of Cuisine, past- president of the International Food Service Executives Association- Northern Illinois Chapter. Nightclub and Bar Magazine Advisory Council and co-chair of Teresa's Trotters Cancer Team.
Samuel can also be found as the co-host of the Takeout, Delivery and Catering podcast on the Foodable network.  Samuel frequently presents at international industry events and teaching for the College of DuPage Hospitality program. Samuel resides in Riverside, Illinois with his wife (Carmia), children (Constantine and Adriana).